Wilton Manors Townhome Sale Closes Out 2011
Wilton Manors Realtor, Eric Miller of Keller Williams Fort Lauderdale closed the highest sale of a residential Wilton Manors Townhome for 2011 just prior to the end of the year. Eric Miller and Associates participated in numerous Wilton Manors Real Estate sales during 2011 from a Wilton Manors Waterfront Home to numerous Wilton Manors Condominiums including most recently one at Wilton Station. Participating in the highest priced residential Wilton Manors Townhome sale in 2011 was a great announcement to make at Eric Miller and Associates who has been part of the Wilton Manors real estate market for over 10 years, and has written numerous articles of late that solid real estate communities like Wilton Manors will lead the recovery in the Fort Lauderdale Real Estate market.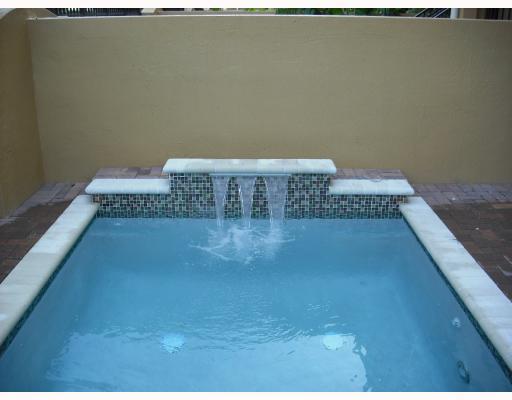 Valencia Townhomes in Wilton Manors
The top Wilton Manors townhome sale occurred at Valencia a Wilton Manors townhome community which was completed in 2008. Valencia consists of six luxury homes just off Wilton Drive. The unique community of some of the largest and most luxurious of Wilton Manors Townhomes has maintained its value over the last few years of a declining market with the most recent sale happening at $439,000. The luxury finishes throughout the Valencia townhome community including individual dipping pools in front of each home certainly make the community unique. Each unit was finished differently by the original owners making Valencia a Wilton Townhome community that appears more like six individual homes. With three bedrooms each with its own bath and an additional half bath in the living area Valencia townhomes are some of the largest ever built in the City of Wilton Manors. Valencia was part of a movement to larger more luxurious townhome offerings in the City of Wilton Manors from numerous builders. Declining real estate prices throughout the Fort Lauderdale Real Estate market caused many of these Wilton Manors Townhome projects to be cancelled as they could not be built for the prices they would sell for the current real estate climate.
Wilton Manors and Entire Fort Lauderdale Real Estate Markets Stablizing
Wilton Manors Realtor, Eric Miller of Keller Williams Fort Lauderdale notes that even though prices have stabilized it will take time and much stronger pricing before builders are able to build luxury units like Valencia again. The sale of this Wilton Manors townhome occurred at a price that was below what it would cost to build today. Construction costs, the declining level of Wilton Manors Real Estate inventory and continued low interest rates are creating the perfect environment for real estate prices to start recovering. Now may not be the ideal time to be waiting if you have been thinking about looking at Home for Sale in Wilton Manors. As prices have started to firm in the Wilton Manors real estate market, now is a great time to start your search by reaching out to a Wilton Manors Realtor.