While carrying homeowner's insurance coverage is an essential part of keeping you and your investment protected, this doesn't mean you have to pay an exorbitant amount toward insurance costs. In fact, there are several different ways to cut back on the cost of your homeowner's insurance while still keeping your investment properly protected. Whether regarding Washington DC condos or a home in Ft. Lauderdale, you can successfully bring the cost of your insurance coverage down by following these 5 simple tips.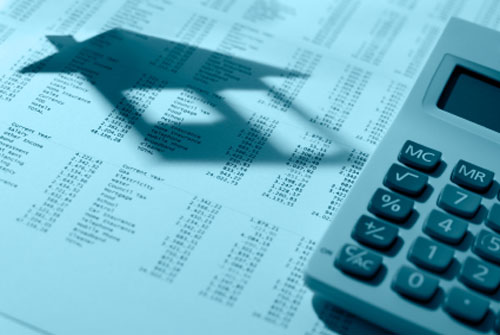 Tip #1: Shop Around Perhaps the most effective way to cut back on your homeowner's insurance cost is to simply shop around. While it will take a bit of time to fully explore all of your options, the time you spend shopping around will be well worthwhile. Even after you have selected a company, you should explore your options again once per year to ensure you are still getting the best deal possible. On the other hand, keep in mind that some insurers provide loyalty discounts to those customers who stick with them, so find out if your premiums are due to be reduced before you switch companies.
Tip #2: Increase Your Deductible Your deductible is the amount you have to pay toward your loss after filing a claim. Simply raising your deductible from $500 to $1,000 can save you as much as 25% toward your premiums. Keep in mind that some policies have separate deductibles for different types of events, so look into raising individual deductibles in order to compare the price differences.
Tip #3: Only Get the Amount of Coverage You Need When deciding on how much homeowner's insurance coverage you need, keep in mind that your policy does not need to cover the entire cost of your home. After all, if some disaster destroys your home, you will not need to replace the cost of the land. By covering only the cost of rebuilding your home, you can keep the cost of your premiums down.
Tip #4: Find Ways to Receive Discounts Insurance companies offer homeowners several opportunities to receive discounted rates. For example, purchasing your homeowner's insurance policy from the same company as your auto insurance may help you save anywhere from 5 to 15%.You may also be able to receive discounted rates if you take steps to make your home more resistant to natural disasters or if you improve your home security. To learn more about these opportunities, contact your insurance agent to find out what steps you can take and how much of a discount these improvements will provide.
Tip #5: Maintain a Healthy Credit Rating A growing number of insurance companies are using credit information to help determine the cost of individual homeowner's insurance policies. By keeping a healthy credit rating, you may be able to keep the cost of your insurance down.
About The Author - Kevin Koitz works with clients interested in Washington DC real estate as a Washington DC native and Realtor with the Koitz Group in Maryland.