Harbourage Sale Completed by Eric Miller - Keller Williams Fort Lauderale
Eric Miller and Associates Keller Williams Realty Fort Lauderdale is pleased to announce that they have represented the buyers at the recent sale at the Harbourage Condominium in Fort Lauderdale. This sale represents one of the highest price condominium sales of the 2012 Fort Lauderdale Real Estate season and the team at Eric Miller and Associates is proud of the excellent deal their clients have made on this Luxury Ft Lauderdale Property.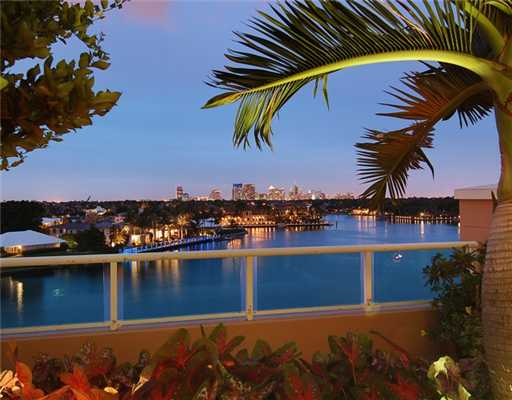 When it comes to unique properties they are much more resistant to the up and own trends of the market and the Harbourage Place Condominium in Fort Lauderdale is one of those unique properties. A true boutique Ft Lauderdale Condominium with just forty four homes in a 22 story building sitting directly on the scenic Ft Lauderdale Intracoastal. With views of Downtown, the Ocean, and all of Harbor Beach the Harborage stands for luxury condo living in Fort Lauderdale.
Ft Lauderdale Condominium Luxury Boutique Building
The property features a pool deck with hot tub, meeting rooms, health club, and boat docks which are individually owned by numerous condominium owners. With units featuring well over 3000 square feet of living space, Harbourage is like having your own single family home is a small private condominium building which allows owners the perfect combination for a second home in Fort Lauderdale.
If you have been thinking about looking for a home in the Ft Lauderdale area, Eric Miller and his team are here to help introduce you to the perfect Ft Lauderdale Home for Sale. Please feel free to use our websites to access all Homes and Condos for Sale in the Ft Lauderdale area and remember we are here to help you tour, visit and find your perfect Fort Lauderdale Home.
Please take a moment and visit our Testimonials page and see what clientsd are saying about the Ft Lauderdale Real Estate Team at Eric Miller and Associates.
Return to Our Website to start hunting today with complete access to the Fort Lauderdale MLS.
View a tour of the Harbourage Condominium and while there Subscribe to our You Tube Channel at FTLRealEstate.