Palm Aire Condo Owners Enjoy New Farmers Market
A new Farmers Market has arrived in Palm Aire, adding a new attraction to our neighborhood. The Palm Aire Farmer's Market is an open-air market that brings us closer to organic and locally grown produce at the Skolnick Community Center just north of Publix's in Palm Aire. The community can expect a new supply of ethnic foods from this market according to Adriana Vazquez, a local Palm Aire Real Estate agent and longtime resident of Palm Aire.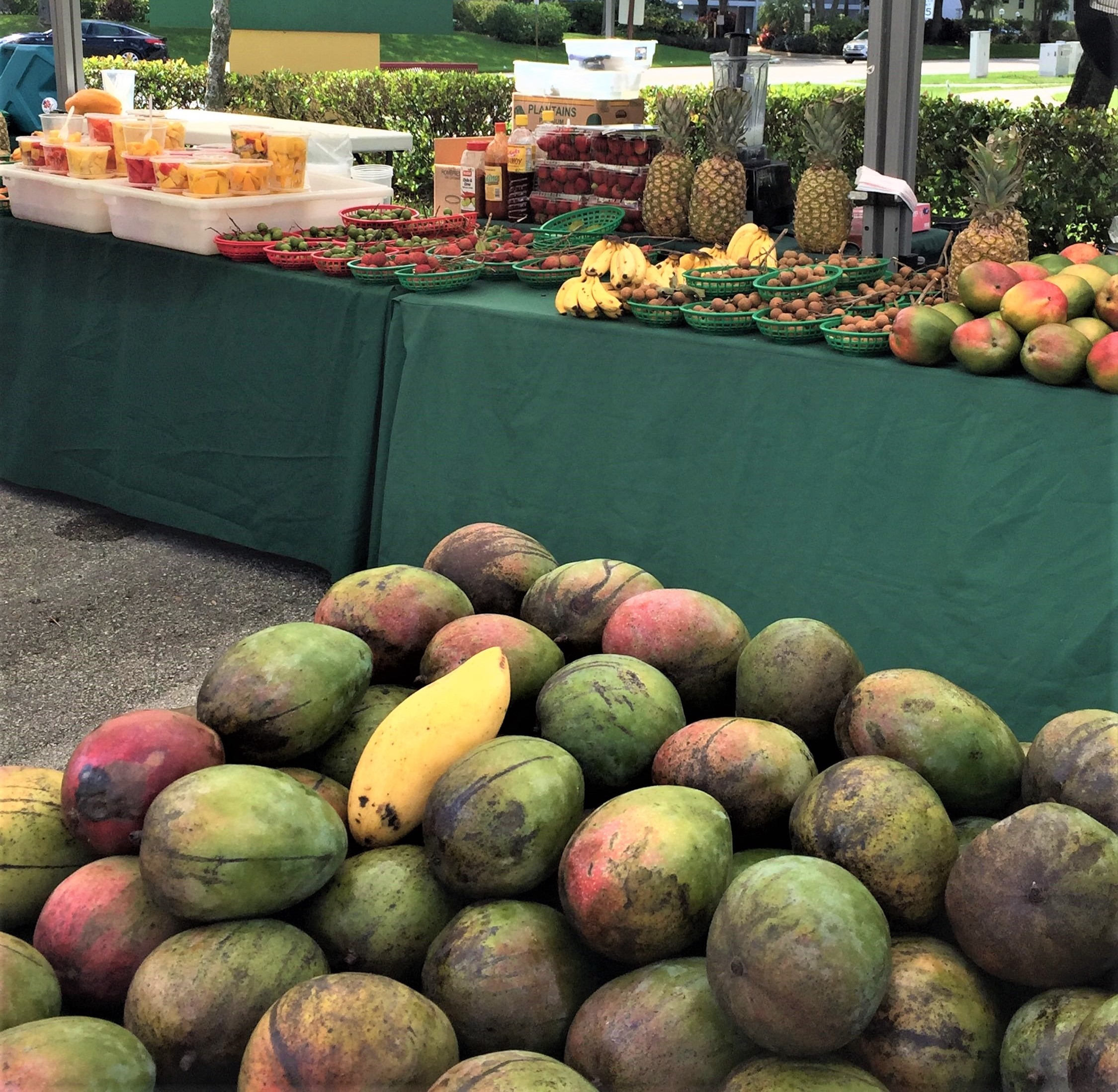 Palm Aire Farmers Market Featured Vendors
Flat the "Pickle Man" with delicious pickles & olives
Heather "The Baker" with amazing puddings and biscotti,
Irina with "Coco Loco" and any kind of natural juices.
Frank the "Soup Queen" with home-style soups ( a client who bought their first Palm Aire Property from Eric Miller and Associates ) and the organizer of the market.
"The Greek" with a menu of traditional Greek dishes.
7 Seas offering ceviche and Conch Salad.
Elhadj Dia, a Senegalese guy selling baskets from Ghana, sculptures and natural product for your soul and body.
And so many products like exotic fruits, beautiful orchids, vegan and gluten-free organic food, Venezuelan cheeses, flavors of India, Mediterranean flavors and BBQ. Every Tuesday from 12 to 7 pm. The City of Pompano Beach Parks and Cultural Arts Department makes this possible thanks to its continued interest in improving our city and the Palm Air Community.
Adriana Vazquez a long time Palm Aire resident, and realtor at Eric Miller and Associates – Keller Williams Realty Professionals will be happy to meet with you to discuss the Real Estate market in Palm Aire. Thinking of Buying or Selling in Palm Aire, meet with the team that will personally show your property everytime its shown. You can reach Adriana at (954) 803-3572 or email her at Adriana@FTLRealEstate.com