Thinking about getting ready to sell your Fort Lauderdale are home? Are you thinking about some home improvement projects to spruce up your home's appearance, prior to selling? Many people automatically think that working on the interior of their home is most important renovation but they often forget about the outside curb appeal. Many home buyers decide before they very walk past the front door. As you probably know, first impressions do matter!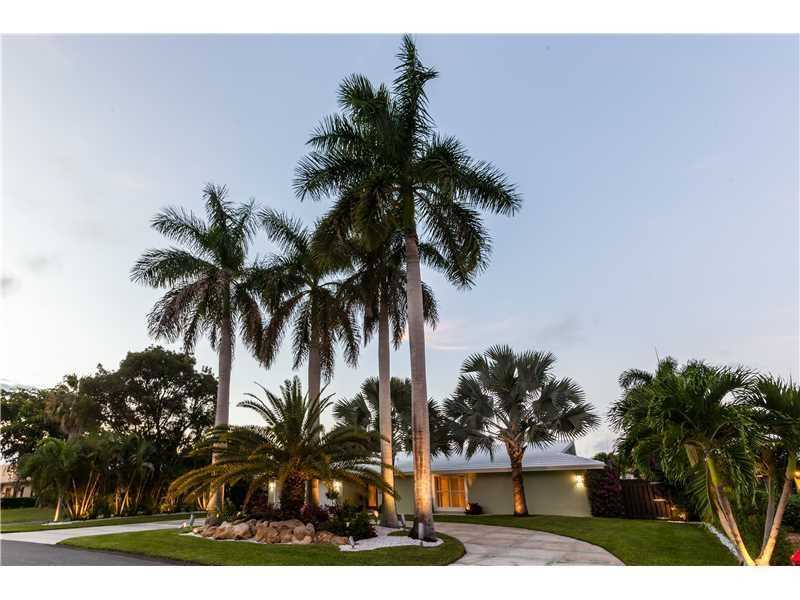 What buyers see on the outside of your house can determine if the buyer will ever step foot into your home, to see your fully remolded kitchen, or new master bedroom. As a Fort Lauderdale Realtor, there is little I can do when a buyer decides on a drive by, that they don't want to make an appointment. Not only will you be pleased with how your home looks but outdoor projects can also get you the maximum bang for your buck, by simply attracting more Fort Lauderdale Real Estate buyers through the front door. Having a buyer decide in the front yard that this Fort Lauderdale Real Estate is for them, makes for a great showing of your Fort Lauderdale Home. Loving the property from the outside and make any inside issues seem minor.
Picture this - Close your eyes for a second and visualize your home with a fully manicured lawn, a beautiful flower garden with giant bird of paradise, and a water feature surrounded by bamboo, as your front yard's centerpiece! Didn't that just bring a smile to your face, that's exactly what it will do for the average buyer. Of course, everyone has a different idea of what their ideal yard looks like, but with a few simple home improvement projects, just imagine the difference it will make in creating an attention grabbing "wow" factor to a potential buyer. Your home will stand out compared to the home for sale down the street, you know the one with the lackluster front yard! Fort Lauderdale Real Estate is all about a Florida lifestyle and it needs to start in your front yard.
Now that we have spruced up the front yard, let's not forget about the backyard! Have you sat down and visualized your dream back yard? Is it large and spacious for entertaining? Does it have a fire pit for those occasion cool nights in Fort Lauderdale and making cozy late night s'mores? What ideas are you thinking of that will make your Fort Lauderdale Home for Sale special? Most people think that adding a pool is the only thing that will give their home that special touch, but there are many other less expensive home improvement options for sellers who want to stand out. As for me, I'd like a nice BBQ grill station for when the family and friends come over to entertain like a top chef.
Here are some inexpensive home projects to consider that will increase curb appeal, as well your home's value as you prepare to sell your South Florida home.
Upgrade the landscape, everyone will notice!
While on the market, make sure your lawn care is perfect!
Make sure all patios are inviting!
An easy addition, an Outdoor fire pit
BBQ Station are a great weekend project.
Thinking of selling and want to plan only projects that will make sense to get a higher price for your home, Jerry Vasco a realtor at Eric Miller and Associates and author of this blog will be happy to come over and help you lay out your plans. Call Jerry today at (954) 998-2775 or email him at Jerry@FortLauderdaleGroup.com !